Book vs. Movie Club
May 24th, 4 - 7pm
Participants will have one month to read the book and then will gather at the library to watch the movie adaptation. Food will be served!
Grades 5 - 12
May 24 - Holes, PG
Jun 28 - Percy Jackson and the Lightning Thief, PG
Jul 26 - The Martian, PG-13
Aug 23 - The Hunger Games, PG-13
---
June Programs
---
BPL's Teens & Kids Cook-Off
June 5th (Zoom), June 21st (Competition) 4:00 -5:00pm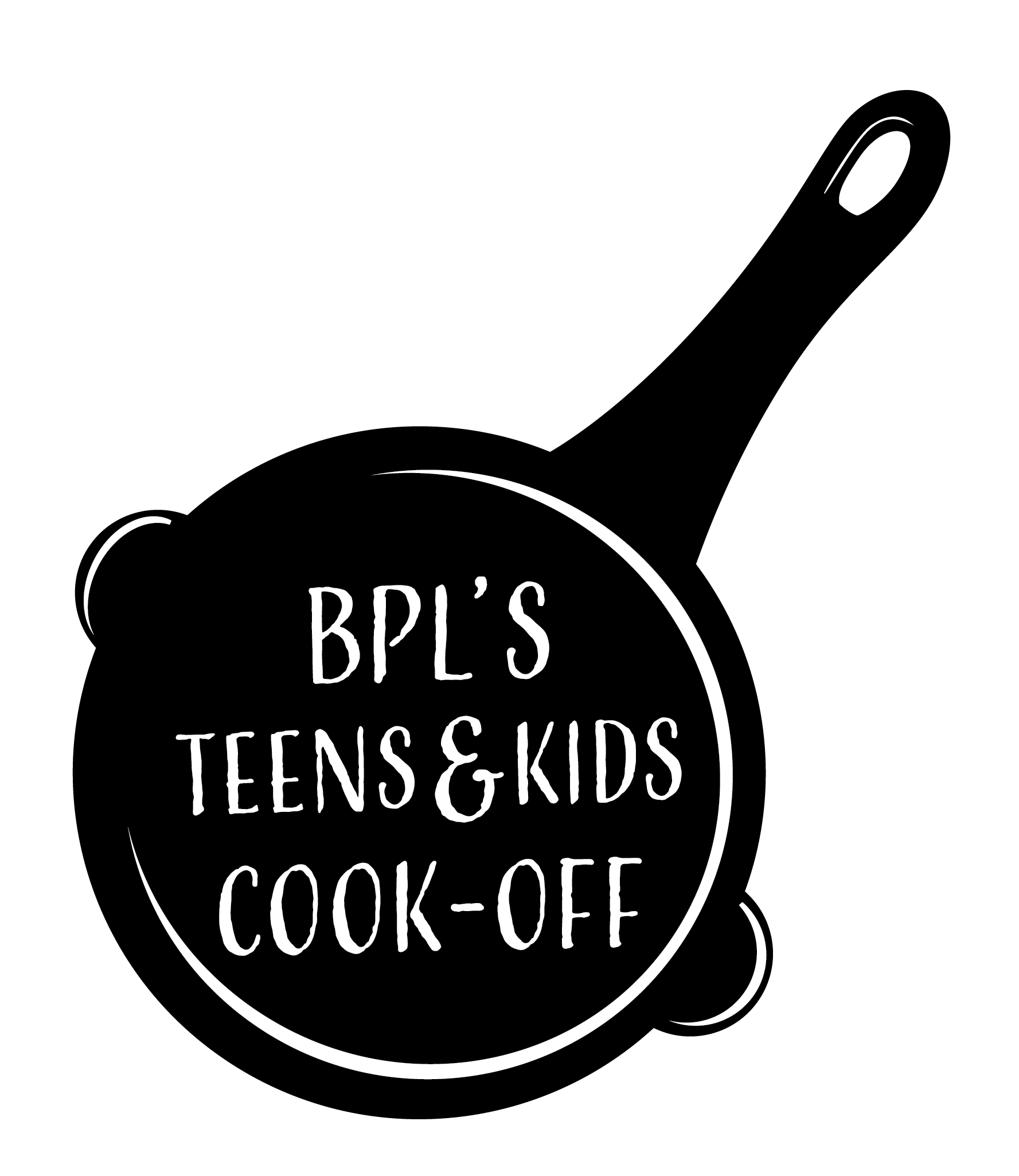 Part 1 - Join on Zoom June 7th at 4pm to learn how to make Creamy Strawberry Crepes with chef Mary Spencer.
Part 2 - June 21 at 4pm
Try your hand at making the dish and bring your pre-made version to the library for a cook-off competition. Library staff will judge the dishes and the winner will receive a prize.
---
Learn the Basics of Animation
June 12, 5:30 - 7pm
Are you interested in learning animation?
Local animator professional, Nicolas Rojas, will teach the principles of animation. Each participant will learn to make a short, abstract animation.
For Ages 13+
The library will provide everything else you need.
---
D & D Club
2nd Wednesdays, next one June14th, 4 - 6pm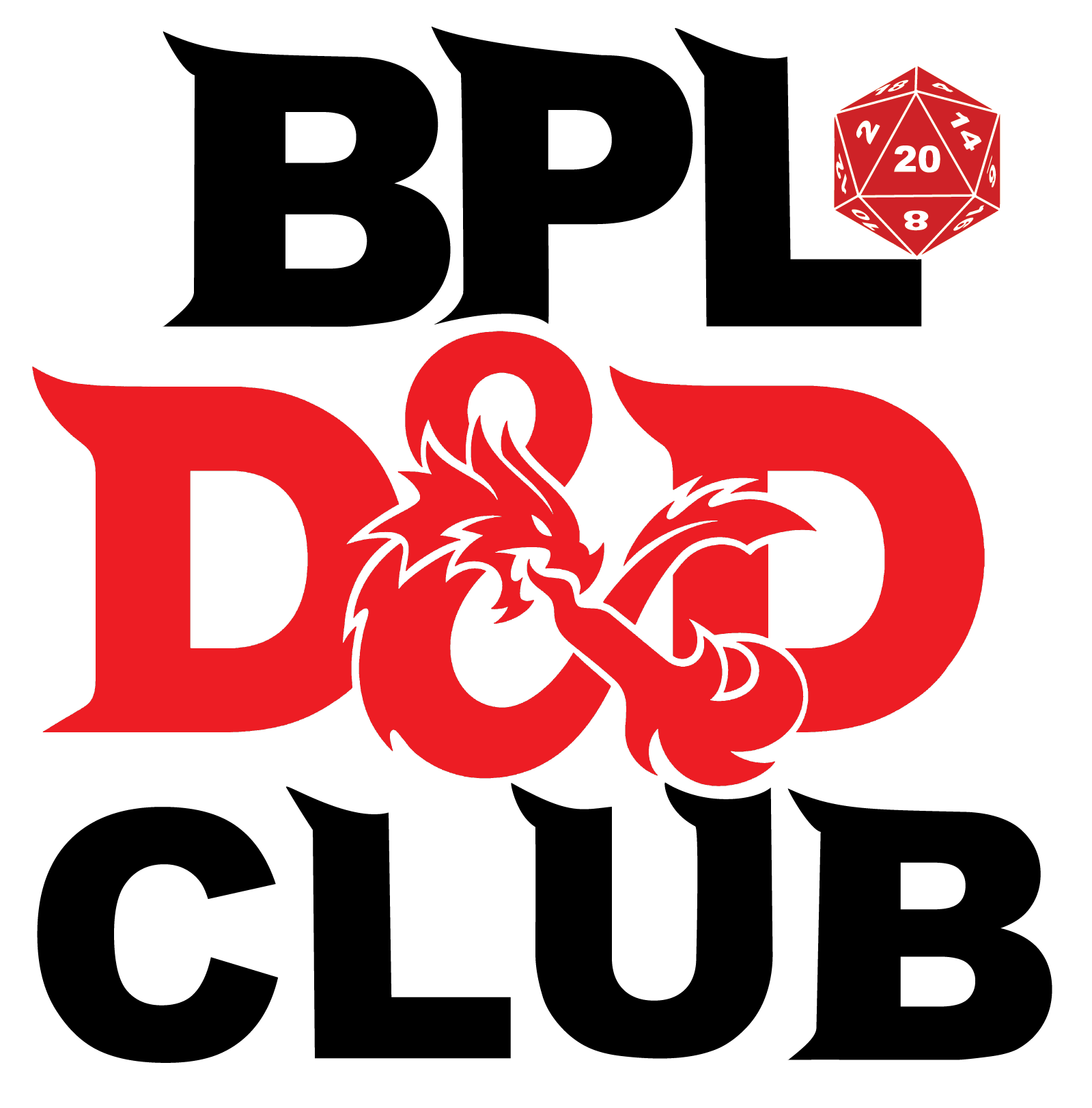 Participants will learn how to make a character, be a DM (Dungeon Master,) and play D & D. If you have a set of D&D dice, please bring them with you.
Ages 6+ are encouraged to attend, adults too!
---
Learn the Basics of Motion Graphics
June 19th, 5:30 - 7pm
Motion Graphics is the art of animated graphics and text. Learn the basics of this niche digital skill with local video and animation professional, Nicolas Rojas.
For grades 9 -12
If you have a laptop, please bring it with you.
---
Chain Pull Painting
June 24th, 12 - 2pm
Interested in creating abstract art with a simple technique that's fun for all ages? Chain Pull Painting involves dragging chains over poured paint to make unique designs and patterns. It can get a bit messy, so wear appropriate clothing or bring an apron.
Open to all ages. Limited spaces available, registration coming soon.
---
July Programs
---
Clue by the Garden
July 12th, 10:30-1pm
Experience the classic game of Clue, but life-sized and outside! Teams will work together in the Toth Street parking lot to try and figure out who killed Mr. Boddy.
This program has three sessions and is open to all ages. Space is limited. Registration opens June 12. Only one registration is required per team.
Sessions will be at: 10:30, 11:30 and 12:30
---
Sundae Day
July 17th, 11:00-12:30pm
Join us for a make-your-own sundae bar on the library patio!
One per person. While supplies last.
---
Photo Scavenger Hunt
July 20th, 11:00am-12:30pm
Hey teens, how well do you know your town? Join us for a walking scavenger hunt - taking pictures of items and locations around Bridgman. Each object is worth points and the team with the most points will win a mystery prize!
If you have a camera or smartphone, bring it!
Grades 6 - 12.
---
Pokemon Card League
July 25th, 4:30 - 5:30pm
If you love Pokemon, then you will love joining Bridgman Public Library's Pokemon Card League. Gather to learn how to play the Pokemon card game, learn to build your own decks for best advantages and more!
Look for this program the fourth Tuesday of every month!
---
August Programs
---
Nerf Night at BPL
August 10th, 5:00-7:30pm
Team based nerf tournament held in the Community Room.
Ages 6 & up.
Register Yourself or Your Team
---