We will be doing upgrades to our library catalog Saturday, January 28th at 4pm through the 30th at 8am. During this time, you won't be able to access your account or do anything that requires your library card.
Affordable Connectivity Program (ACP)
Get Financial Help for buying a computer and paying for Internet
Learn more and find out if you qualify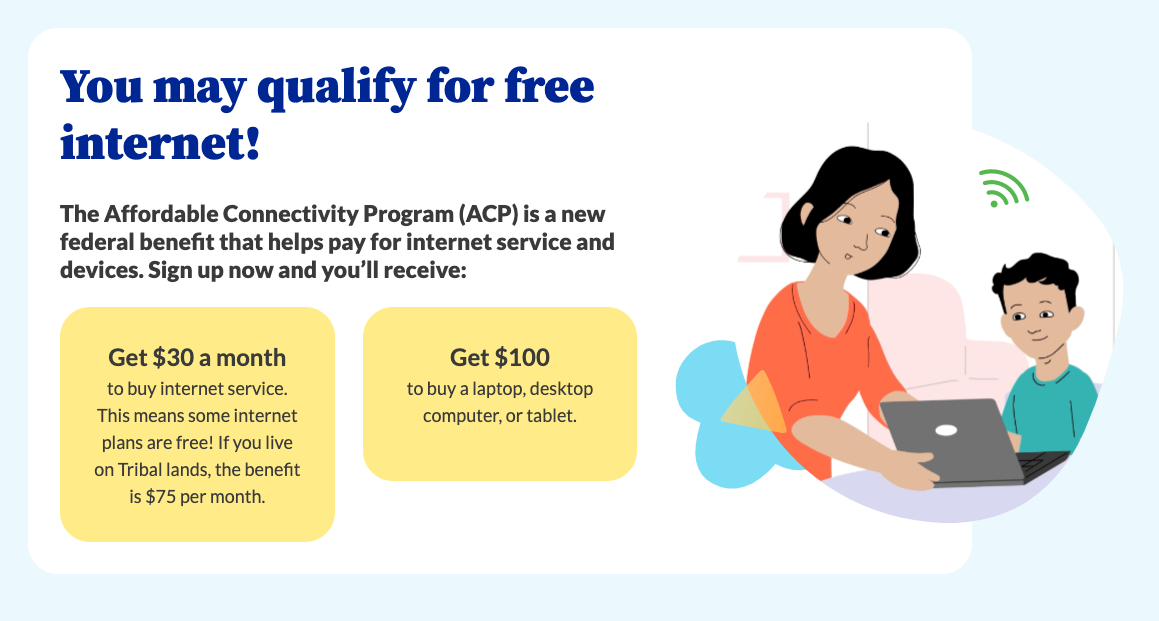 Text File with ACP information
---
Want more information?
---