The library will be closed Monday, May 29th for Memorial Day. We will be open again on May 30th.
Affordable Connectivity Program (ACP)
Get Financial Help for buying a computer and paying for Internet
Learn more and find out if you qualify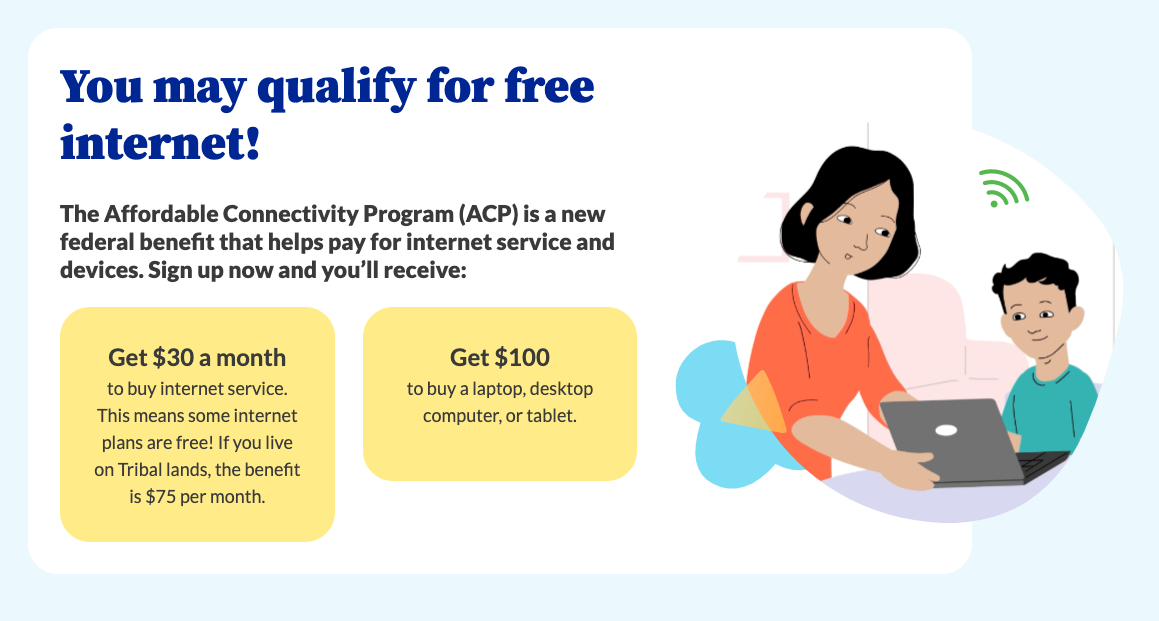 Text File with ACP information
---
Want more information?
---